Flickr slideshow updated!!
16 maj 2007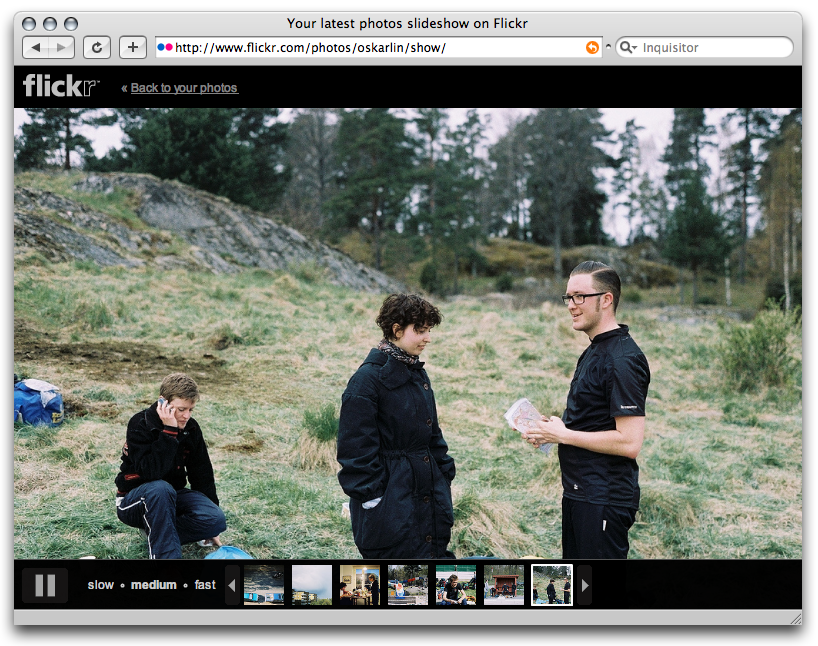 Oh man I've been waiting for this for ages!! It's been so annoying that the old Flickr slideshow was too fucking small. But now: full screen! The old one sucked so much that I had to install the Safari plugin Piclens which is really good but it doesn't always do the right job, and I prefer staying on a site instead of launching strange plugins. So this is great news!
Quoting flickrblog post announcing the new slideshow:
"Old Version — sucks
New Version — rules!"
Couldn't agree more.
Update: I've noticed that it's only "full screen" if your window is smaller than 1024 pixels wide, since that's the maximum size of the photos. But that's ok, I guess.