Chevron redesign criticism
5 december 2005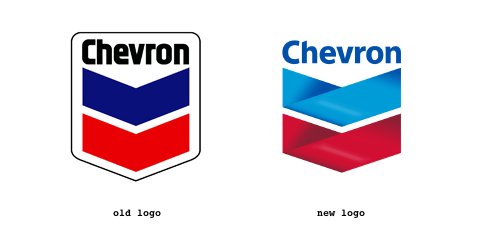 A few weeks ago when reading Wired magazine I noticed a rather scary ad by the company Chevron . It was an ad for their new site called willyoujoinus.com which is some kind of feel-good-PR site for Chevron. It's about how we have to chill out with our extensive use of oil. As Tom Harrison puts it:
"The pessimist in me says that any company that is paying big money to say 'do whatever you can to stop buying my product' is in deep trouble."
Anyway, what I find a bit scary is the whole re design of the Chevron logotype. By just adding some shadows on the arrows the logo has transformed from being an evil gas company logo to something very kind and gentle. The two lines has turned in to two cute ribbons and everyone know what ribbons symbolizes: awareness for different social causes, etc. So, god dammit, the designers over at chevron's done a clever move!
Update 2006-10-16: There is an interesting thread about my post and the re design at typophile.com.