mountains here we go!
11 april 2006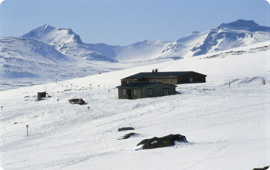 Today I woke up 6AM to go ice skating. Last skate for the season. Spring is here now, so we had to get up that early because around lunch the ice on the lake would be too bad to skate on. 30 people showed up and the session was pretty nice, indeed. The biggest reason for me to join today was to try out my new skate gear. Gear was good.
But that was not why I am writing here today. I am writing here today to say good bye! I am heading up north to Jämtland for some serious fun cross country skiing for a week. People joining me this time are Mike and Mark! Hopefully we'll get back alive.
Happy easter!