Here's to the Eski Boy!
17 oktober 2006
Wiley vs. Renaldo and the Loaf – Here's to the Eski Boy (oskar mix)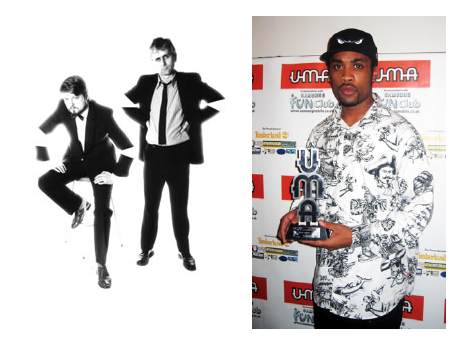 Ok, my first mashup is here!
I know, I know, I hate mashups! But that doesn't stop me from making one! For a long time I've noticed that the song Eskimo by Wiley sound similar to the old Here's to the Oblong Boys by Renaldo and the Loaf from 1987. Yesterday when I didn't want to rinse any more mushrooms I felt like mashing, so I did. And here it is!